Adam Saleh, a popular Muslim Youtuber, was allegedly kicked off a Delta Airlines flight with a friend for speaking Arabic. He posted a video after the altercation showing him being kicked off the plane.
"We are getting kicked out because we spoke a different language," Adam says. People on the fight can seen waving and shouting "Bye!" Towards the end of the video, only one person gets up to defend him, and (spoiler alert) they were a person of color. The person is heard saying, "They can speak whatever language they want to." Everyone else seemed like they either didn't care, or were happy he was leaving the plane.
Although the details are unclear, Delta has stated that they are undergoing an investigation in regards to the situation. However, it already looks like they know where they're leaning. Delta is claiming there was a disturbance on the plane that made over "20 customers expressing their discomfort." Delta is also stating that they are taking the allegation of discrimination seriously.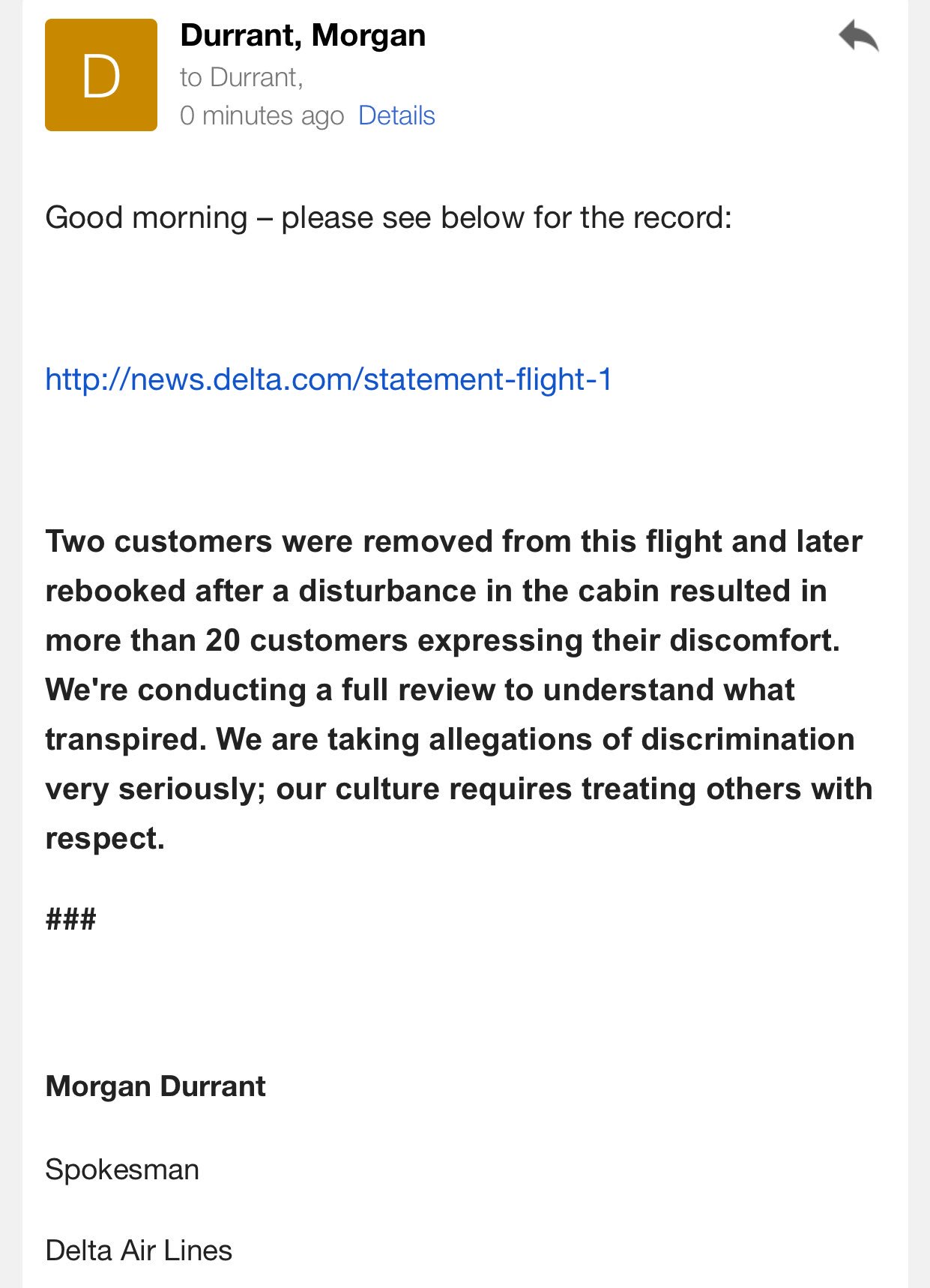 Adam was rebooked on another flight, and sent to his destination.